Welcome to this week's edition of Friday Five. I barely watch live tv anymore. I love to stream tv shows and movies. Why? Because no commercials mean no interruptions. I get a lot of use out of my Roku and the Netflix channel is one of my favorites. Everyone is always looking for shows to watch on Netflix so I wanted to share five of my favorite series.
Supernatural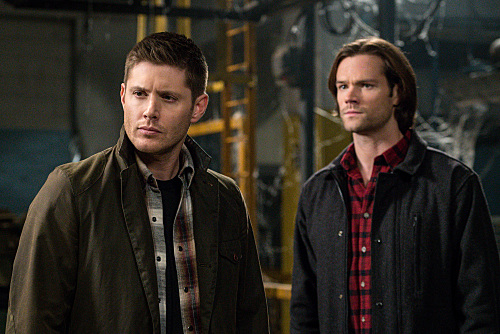 There is no list without my favorite wayward brothers Sam and Dean. I have watched the series since the beginning. If you like shows with a supernatural theme, turn off the lights and binge away. This series has made me laugh and cry. I have watched the entire series a few times and I never get tired of it. I always discover something new.  I am kind of obsessed with Supernatural and love to talk about it!
Dollhouse
People are implanted with memories and skills so they can be the perfect doll for rich clients. They have no memory of who they were before. The story line focuses on a group of four main "Dolls" and the people in charge of keeping the Dollhouse a secret.  Each week the dolls become someone new.
Graceland
Graceland is the name of a beachfront house that was seized by the government and home to undercover agents from the FBI, DEA and Customs. They all work together to solve cases but there are a lot of lies and secrets. I stumbled across this series and think it is pretty good. I like cop shows so this was right up my alley. I have heard it is based on actual events too.
American Horror Story
This series has a supernatural element and pushes the envelope. It is not family friendly so no kids allowed. They tell a story in such a way each season that I can't help but watch it. I feel this is a show either you like it or you won't. I love how the actors play different characters in each season. There are some big name stars in it too including Angela Bassett, Lady Gaga, Kathy Bates, Gabourey Sidibe and Dylan McDermott.
Blacklist
A wanted fugitive turns himself in to help the FBI catch fugitives they didn't even know existed. in exchange for immunity.  Red has a special connection to a profiler that we have not yet figured out. For now all we know is he will work only work with Liz and the people on The Blacklist are part of a bigger plan. Three seasons are on Netflix and I can't enough of this crime drama.
Do you watch Netflix? What are some of your favorite shows? I am always looking for recommendations.