This post was created in partnership with MSN. Find out more about the all new MSN experience at allnew.msn.com or see it in action on Windows 8, Android, or on iOS at msn.com
I am on the internet daily. I don't log on just to blog. I am constantly searching for information. Recipes, lost instructions manuals, product reviews, games, coupons and movies are just a few of the things I am looking for.  I have to get my celebrity gossip fix along with the daily news. I like to know what is going on in the world. I have to get it all fast.
[box] The new, faster MSN has been completely re-imagined to bring you the content you care about 4x faster than other top sites, and is optimized to perform beautifully on touch devices.[/box]
Even though I have a desktop computer and a laptop, I am primarily on my iPad. It is always within my reach. I use it all the time to search for something I need to know now.

Our #MsnKnowNow Moments
When 5pm comes around a little too fast and I have no idea what to cook for dinner. There is nothing like fast results for a search of quick chicken meals. 

My husband is always working on his cars and he does not want to wait when he needs to find the best price for a car part.

Finding out what the weather will be each day is important to my three fashionistas.

5th grade math homework gets me every time! I am always searching for ways to understand  a problem better.

Anything related to bacon.
Before having information shared with me about the new MSN, I didn't use it much. I thought it was something only for computers. I have downloaded the app on my iPad and I like it. It looks really nice on my iPad . I can easily swipe through the different topics to see what is going on.
There are 9 different topics Editor's Pick, News,Fox Sports on MSN, Video, Entertainment, Money, Celebrities, Living and Autos.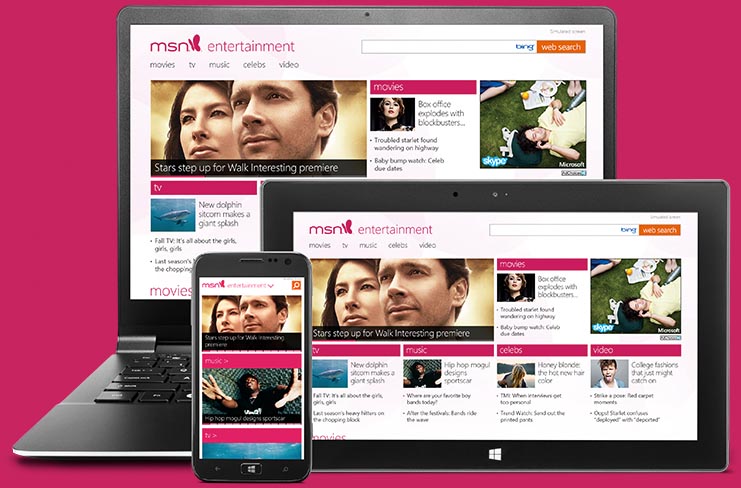 The Giveaway
One 1StopMom reader will win a $25 gift card to the Microsoft Store.